WAYS MISSION
WAYS Youth & Family is a community based non-government organisation whose mission is to work with young people aged 9-24 years and their families to create successful and meaningful pathways to the future. This is achieved through a "one stop shop" integrated model of service delivery providing innovative and comprehensive services, specialist staff, programs specifically designed to meaningfully assist young people and their families achieve a range of positive outcomes, fun and varied activities and practical assistance.
WAYS VISION
WAYS Youth & Family are passionate about creating a community of young people, who are aware, informed able to make healthy lifestyle choices about their education and vocational options, recreational activities and health and well-being thus enabling their full participation and success in society. Central to our visions is to empower families to create harmony, contentedness and understanding in the home, as well to equip parents with the skills and knowledge to navigate the adolescent years
Employees, volunteers and management committee members are asked to uphold the following values in the delivery of programs, services and activities:
Treat all clients/students with respect, dignity, empathy , care and warmth and to offer professional and innovative services to assist them to have their needs meet.
Be passionate, responsive and professional in all areas of ones work and service delivery
Treat all staff, board members, volunteers, students, visitors and others with respect.
To work as a team, all of whom are united in the aim of creating a safe, innovative, professional and responsive space that is trusted and well regarded by our community of young people and their families
Work cooperatively within the organisation and within the smaller team environments through accepting responsibility and accountability for actions at work
Use transparent and honest communication 

Utilize all paid and voluntary working hours in effective, professional and conscientious way

Contribute professional knowledge, skills and abilities to benefit our client group.
Employees to remain innovative by continually keeping abreast of all the latest developments, research and best practice across all professional domains and services in relation to young people and their families
Acknowledge and praise the effort of others
Continually strive to improve the quality, professionalism and service orientation of all our activities
WAYS GOALS
Goal 1: Service Delivery
To provide a comprehensive, innovative, integrated and responsive model of service delivery to meet the needs of young people and their families across Eastern Sydney.
Goal 2: Participation and partnership
The organisation will partner with organisations, parents and young people to develop and coordinate a comprehensive support network for young people and their families.
Goal 3: Financial Sustainability
To generate sufficient funding to support the organisational goals, its operations and anticipated growth.
Goal 4: Advocacy
Promote awareness and contribute to policy developments that are in line with WAYS' Mission statement.
Goal 5: Workforce Development
To support, assist and invest in the development of the staff in order to promote their ability to meet the organisation's vision,
values and mission.
Goal 6 Profile and Publicity
To raise the profile of the organisation as a major provider of assistance to young people and their families across Eastern Sydney.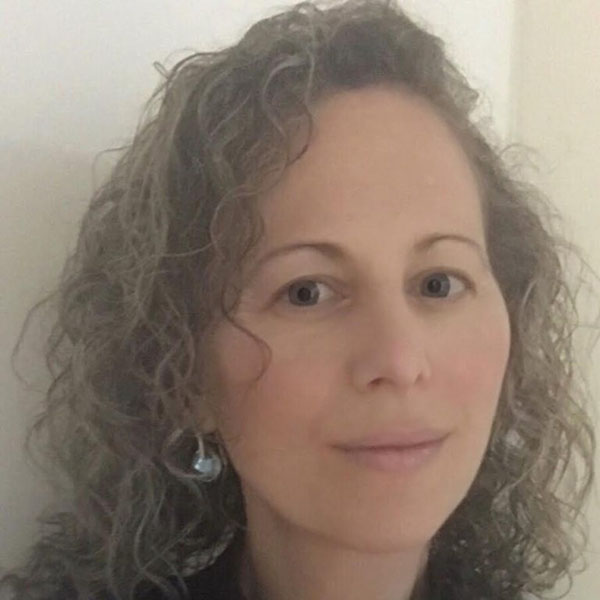 DR TERRI SAID, CEO & Principal
Dr Terri Said is a Psychologist, Family Therapist, Manager and Educator. She has been a specialist in the field of Family and Adolescence for over 12 years. Terri has a strong passion for being a catalyst for the community, educators and allied health professionals to move towards a greater understanding of how to successfully and meaningfully engage and work with young people and their families. Over the past 14 years Terri has written and conducted effective parenting groups, lectures and training packages for mental health professionals, community groups, schools and forums on a range of key issues relating to effective parenting and how to strategically and genuinely connect with young people and effective strategies to create positive psycho-social, emotional and education outcomes for young people.
Terri and her team are committed to providing students at WAYS Secondary with a quality and innovative education without barriers, to instill in students the significance of good values, a good education and a love for learning. Terri endeavors to create a schooling and learning environment which is nurturing and family orientated and which is deeply committed to meaningfully assist students face and overcome any personal challenges, reach their full potential to achieve beyond their own expectations and to create a strong and vibrant sense of self.
MEMBERS OF THE WAYS BOARD
Leo Wassercug - PRESIDENT
Leo is a Financial Consultant and has been on the committee since 1989. He is our longest committee member serving 27 consecutive years.
GAVIN Eichholz - Treasurer
Gavin is a chartered accountant and mindfulness facilitator. He joined the WAYS Board in December 2019.
keri spooner - Secretary
Keri is the Dean of Wentworth Institute of Higher Education. 
Bartley Melocco - board member
Bartley Melocco is the founder and principal Acupuncturist at Sevenways Health Centre in North Bondi. He has been providing WAYS clients with free acupuncture for the last 5 years. Bartley joined the board in 2016.
Penelope Boyd - Board Member
Penelope is a qualified secondary school teacher. Currently, she is working in an alternate education high school as a Coordinator. Penelope is also a previous WAYS employee who worked within our WAYS Secondary department when the school started. 
Ralph Joseph - Board Member
Ralph is a retired businessman having had extensive experience in running a number of successful businesses and has a passion for assisting his local community. 
Sophie Harvey - Board member
Sophie is a Community Development Officer and has extensive experience working in the community and youth sectors. 
Sallie King - board member
Sallie is an ex WAYS employee and worked for the organisation for 14 years. Sallie joined the WAYS board in 2020.
Yulia Tkachenko - Board Member
Yulia is a primary school teacher and previously lead the AWSS team in 2010 for three years.
Russell King is a Sydney University Economics Graduate with an employment background in Management Accounting and Human Resources. Russell started as a volunteer at WAYS in 1987, and was the Chief Executive Officer of WAYS Youth & Family from 1989 until his passing in October 2019.
Russell is responsible for the unbelievable growth and achievements of the incredible organisation that is WAYS Youth & Family. As CEO, Russell always endeavoured to keep WAYS a youth organisation that has strong ties with the local Eastern Sydney community, as well as ensuring that WAYS programs and activities are totally directed towards the needs of the young people and their families in the area.
Russell was a true visionary and innovator with an admirable sense of social justice. He has positively impacted careers and shaped people's lives for the better.
Russell's heart and the doors of WAYS were always wide open to everyone regardless of their background, religious beliefs, or socio economic status. His generosity of spirit and capacity to provide practical assistance is unparalleled.
It was Russell's mission to ensure that young people were valued, really listened to, fed, educated and given the necessary tools to achieve their goals and dreams. Russell created a WAYS family. Not just amongst all WAYS staff, but amongst our client community and many valuable stakeholders. Russell is and will always be the spiritual father of WAYS.
In 2017 the Hon Gabrielle Upton awarded Russell the well-deserved Premier's Community Services Award, in order to acknowledge Russell's many years of passionate, dedicated and outstanding work for the youth and families of our local community. WAYS Youth & Family have been incredibly blessed to have been guided by a CEO with such vision, dedication, ability and compassion. He will be missed – always.
Dr Terri Said
WAYS

Annual Report

Please click the link to view our most recent annual report
WAYS

CONSTITUTION

Please click the link to view the current and proposed constitution